About Argatia
In the dialect of the Pontic Greeks, the word Argatia speaks to an agricultural tradition of cooperation for the achievement of a common purpose. In this spirit, Dr. Haroula Spinthiropoulou and Panagiotis Georgiadis founded the Argatia Winery in 2000 in the village of Rodochori outside of Naoussa in Northern Greece.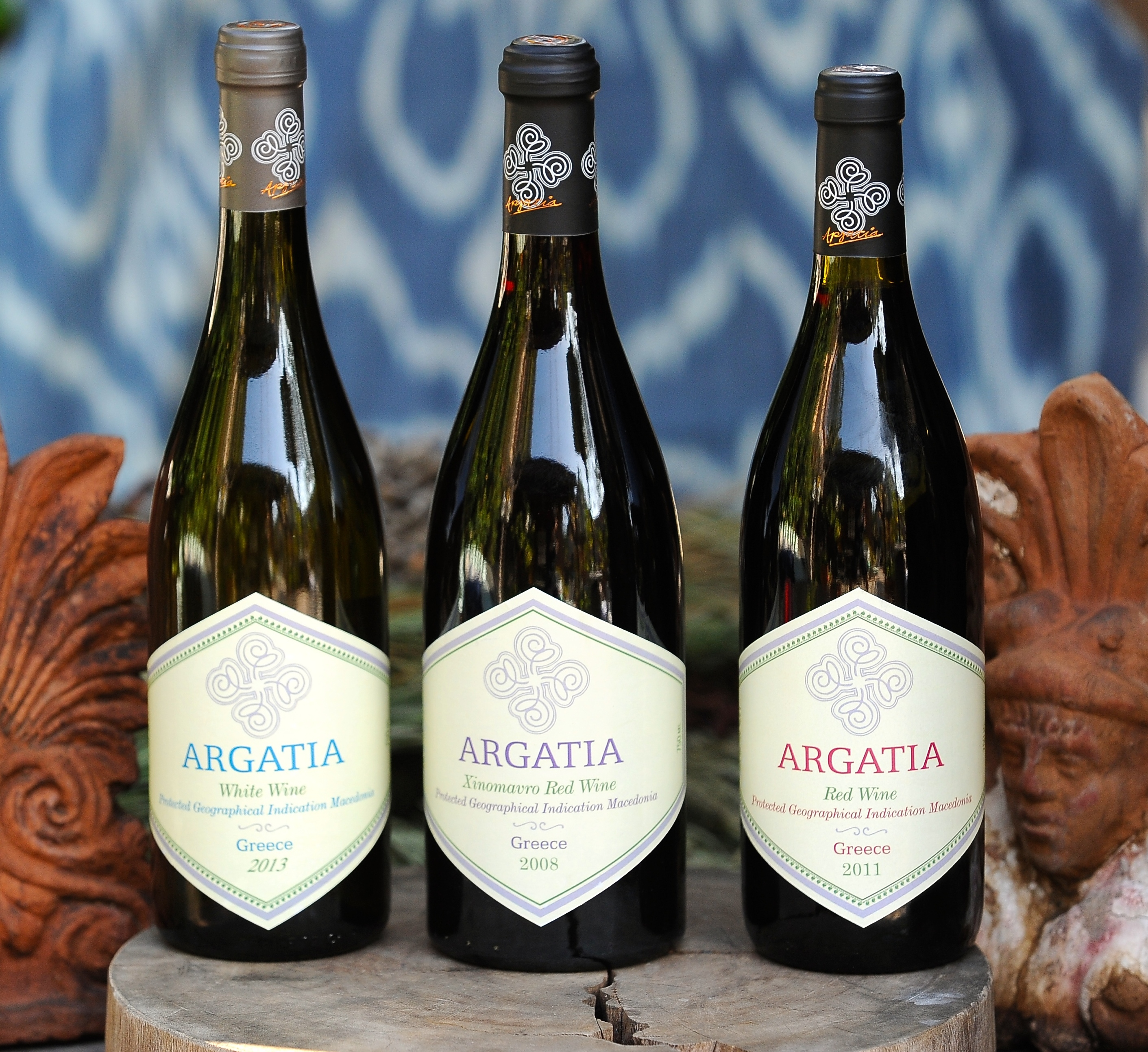 Haroula and Panagiotis have dedicated their careers to the production and promotion of wines in Greece. Haroula is an agronomist specializing in viticulture and has written a landmark study of wine varieties in the Greek vineyard. She is a much sought after consultant on vineyard practices. Panagiotis was the director of The Wine Roads of Northern Greece and has developed various initiatives promoting the wines and wineries of the Naoussa region.
When the two set out to establish their own winery, they made a deliberate decision to stay small and family run so that their focus could remain on quality. Their vineyards are certified organic by DIO and their vines are carefully culled to limit production. The winery produces a mere 12,000 to 15,000 bottles per year. The Argatia vineyards are located in two distinct zones in the Naoussa region. This allows Haroula to put into practice her years of research and further explore the interplay of grape variety and terroir. Argatia is the culmination of the depth and breadth of Haroula and Panagiotis knowledge and experience and their passion for indigenous Greek grape varietals.
The Wines of Argatia
Argatia White
Argatia White is composed of three indigenous Greek grape varieties: Malagouzia (60%)-Assyrtiko (35%)-Athiri (5%). The varying characters of these grapes when blended together results in a full bodied white wine with aromas of yellow fruit and roses combined with herbs and spices as well as mineral notes. The wine is produced in stainless steel tanks with 6 hours of skin contact.
Argatia Red
Argatia Red is composed of four indigenous Greek grape varieties: Xinomavro (60%)-Negoska (20%)- Mavrodaphne (10%)-Moschomavro (10%). Mavro is the Greek word for black. This root word in the names of three out of four of these varieties is indicative of the character of this wine. Argatia Red is a rich dark color and complex yet fresh tasting with fruity aromas and mild tannins.
Xinomavro
Xinomavro is the noble grape of Northern Greece and the variety that put the Naoussa region on the map. The name means black and acid in Greek. Xinomavro is a fickle grape of widely varying character depending upon clone, soil, elevation and vineyard practices. It is vigorous in growth and output yet very sensitive. In capable hands it makes a very fine wine with great aging potential. Argatia Xinomavro is rich with a dark cherry color and complex aromas of small red fruit, vanilla, plums, tomato and black olive. It is full bodied with well integrated tannins and a long finish. It is aged for 14 months in 50% American Oak and 50% French Oak barrels.