About Lafkiotis
The story of wine in the Nemea region is an ancient one: Homer called it Ampeloessa or "full of vines." Continuing in this long tradition, Panayiotis Lafkiotis founded the Lafkiotis Winery with his three sons in 1963 in Ancient Kleonai, Nemea, Greece.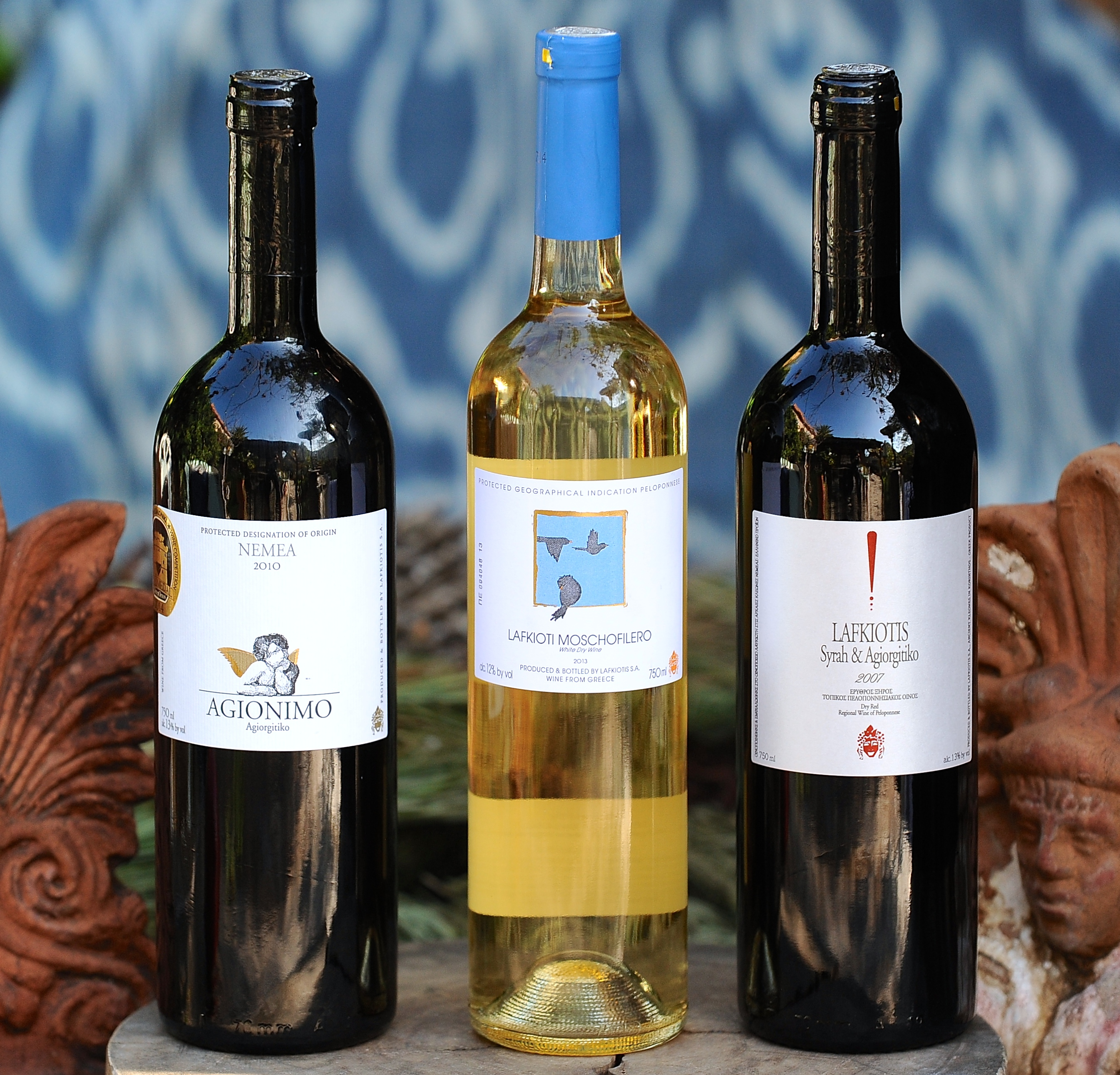 The family tradition continues today with the winery now run by the five grandchildren of Panayiotis and their families. In the early days, Lafkiotis made wines for local bulk consumption in the traditional manner using large concrete storage containers to hold the fresh wines.
In 1980, the family modernized the entire operation of the winery. They were one of the first wineries in the region to use stainless steel tanks and to bottle their wines for sale in restaurants and wine shops in Greece and abroad. In 1990, Lafkiotis began aging wines in mostly French Oak barrels. Lafkiotis has always focused on indigenous Greek grape varieties-mainly Agiorgitiko, Moschofilero, and Roditis. In recent years the winery has experimented with "international" varieties like Cabernet Sauvignon, Syrah and Chardonnay but always blended with Greek varieties resulting in some very interesting wines of distinctly Greek character.
The Wines of Lafkiotis
Moschofilero
Lafkiotis Moschofilero is composed entirely from Moschofilero grapes grown in Mantinea, in the northern Peloponnese, the protected designation of origin for this variety. It is a refreshing white wine with a finely balanced acidity and cool aromas of citrus fruits and flowers. It pairs beautifully with seafood.
Agionimo
Lafkiotis Agionimo is made from 100% Agiorgitiko grapes grown in the vineyards of Nemea, the protected designation of origin for this variety. The wine is aged in new French oak barrels for one year before bottling. Agionimo is a rich red wine with discreet notes of wood, aromas of vanilla and red fruits, well balanced tannins and a lasting velvety finish. Agiorgitiko is the variety for which Nemea is known and this is a fine example. Agionimo pairs with everything from rack of lamb to burgers to pasta with red sauce.
Agiorgitiko-Syrah
Lafkiotis Agiorgitiko-Syrah is a blend of Agiorgitiko grapes from Nemea, the protected designation of origin for this variety, and Syrah grapes from vineyards in Patras on the northern coast of the Peloponnese. Lafkiotis ages the wine from each of the grapes separately in French oak barrels for one year before blending. The result is a wine of dark red-purple color with rich, well rounded body, aromas of fruit and earth and hints of cherry, gooseberries, white and black pepper and dark chocolate. Pair it with game, duck, lamb and other red meats.